The Labor Research and Action Network held its 11th annual conference in person at Morehouse College in Atlanta and virtually. The theme was "Workers' Critical Voices: Fighting for Economic Democracy and Social Justice."
Scholars, labor practitioners, and activists from across the country convened to share new ideas, research and best practices, and to identify points of connection and collaboration. This conference focused on how the current moment makes it clear: Now is the time to acknowledge the links between racial justice and economic justice. Engaging this history and our present, with a special focus on efforts in the Southeast, can help us all get free.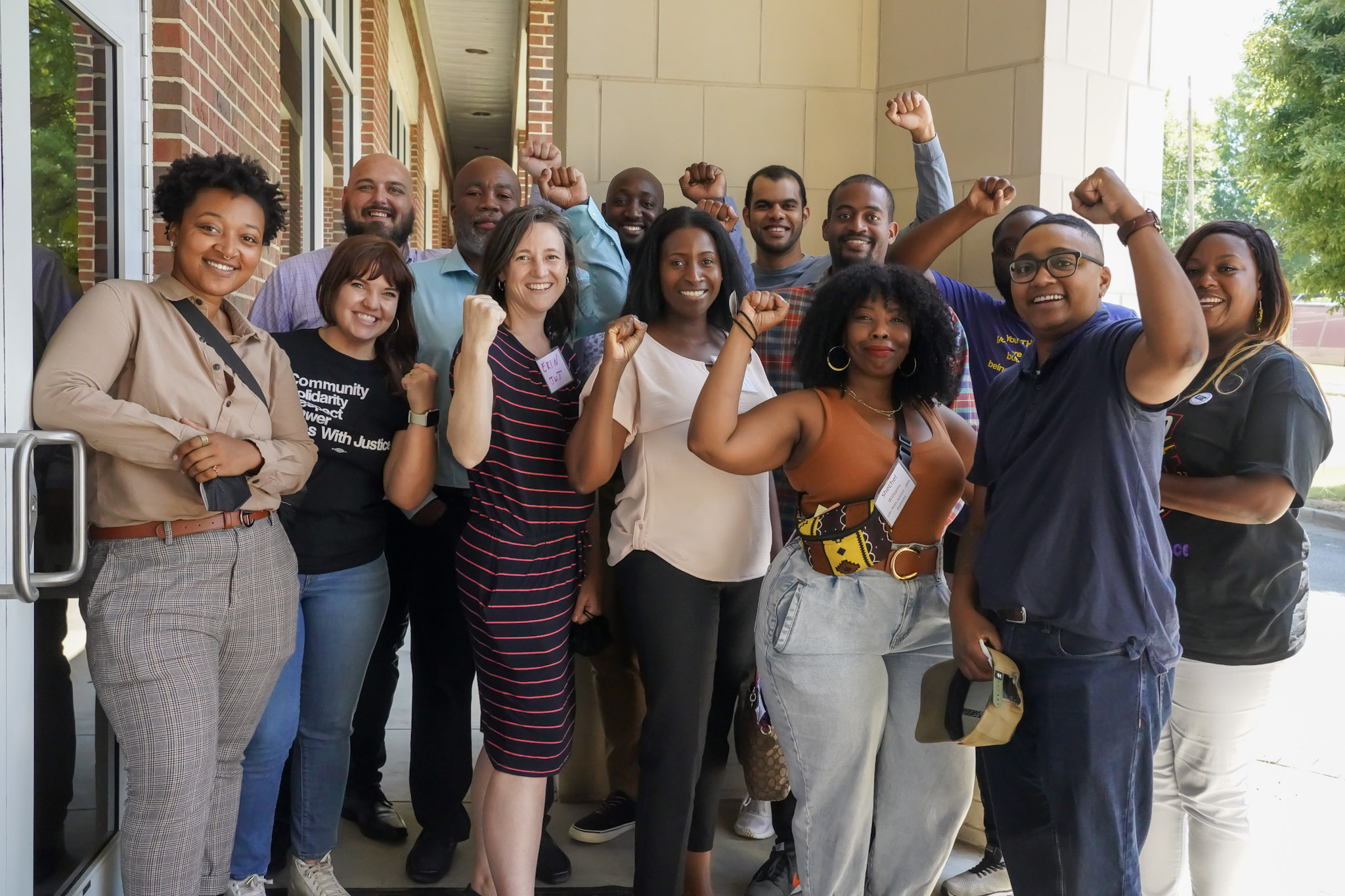 Plenaries included Jobs With Justice Executive Director Erica Smiley, Highlander Center Co-Executive Director Ash-Lee Woodard Henderson, and speakers from new efforts to organize higher education. Workshops featured campaigns to build worker power and climate justice in the South, strategies on industry standards boards, and corporate attacks on public education.
We thank all the participants for great discussions - the 100 in attendance at the conference and the 130 who reserved virtually online.
The conference program is here, and the presentation videos are here. We look forward to planning the next conference and will post news about it this fall.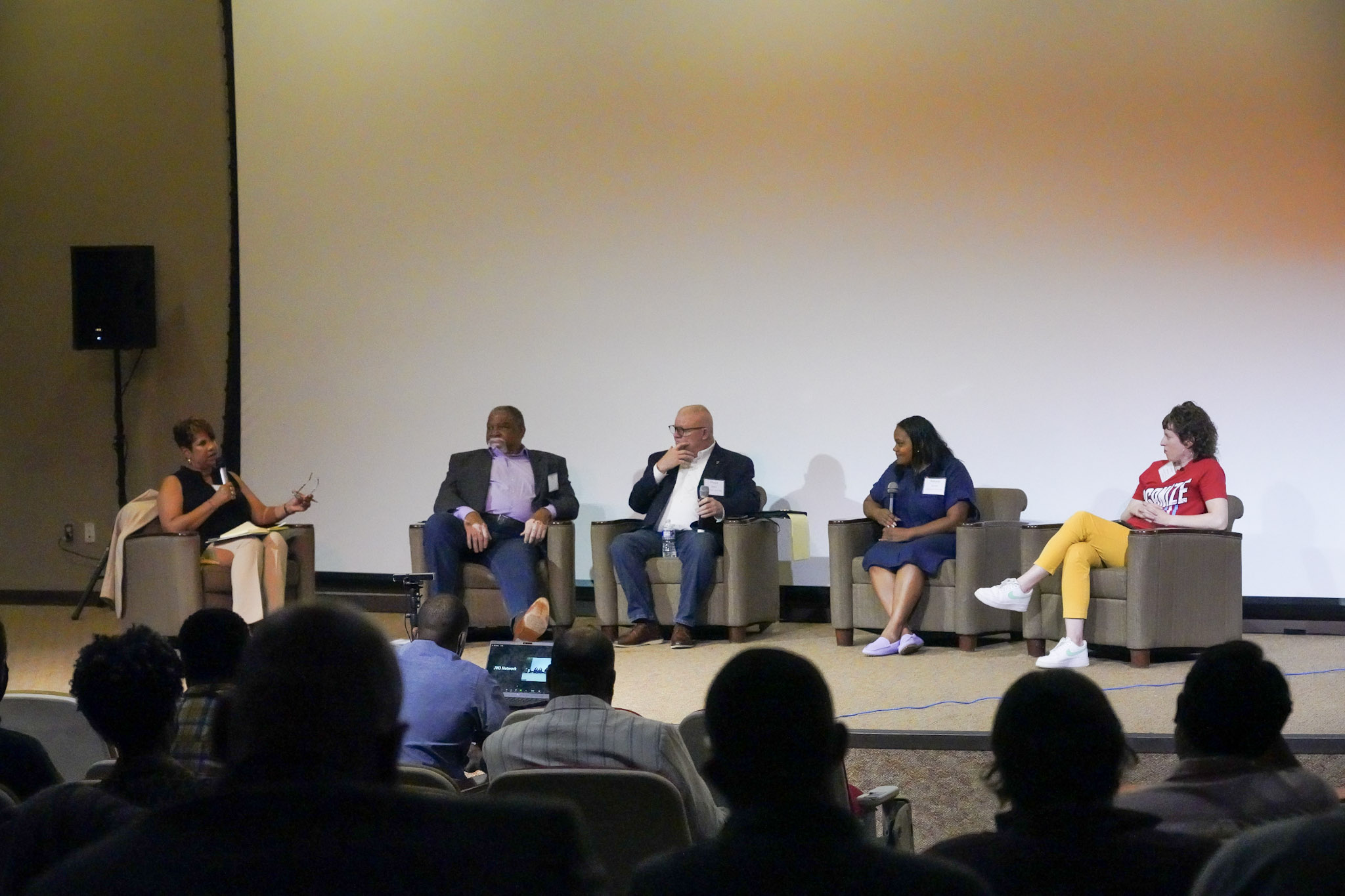 We also congratulate the winners of our first Workers Revival Songwriting Contest! For Labor Song of the Future, the winner is Linqua Franqa, and for Best Take on a Classic, the winners are Nichel Dunlap Thompson & Anita Mathias.
All the finalists and their song recordings are below. Click here to learn more about the artists: 
Labor Song of the Future (Competing for the $1,000 grand prize)
Build the Committee, Seth Newton-Patel, he/him, AFSCME Local 3299, Oakland, CA
https://www.youtube.com/watch?v=yZoeaV_DLQU&list=PLYNXppVM7Aavg6ayYS4VKOLw5yQuauoFP&index=6
Rising Tides, Crys Matthews, she/her, Nashville, Tennessee
https://www.youtube.com/watch?v=FOiOXAPjZ2A&list=PLYNXppVM7Aavg6ayYS4VKOLw5yQuauoFP&index=2
Legado, Kai Lyons, he/him, Loco Blanco, San Francisco, CA
https://www.youtube.com/watch?v=NqIkQpSkNTE&list=PLYNXppVM7Aavg6ayYS4VKOLw5yQuauoFP&index=5
The People Won't Stand Quiet Anymore, Sweet Corey-Bey, they/them, Black Folks Don't Swim?, Hyattsville, MD
https://www.youtube.com/watch?v=ng9ykHxR2SU&list=PLYNXppVM7Aavg6ayYS4VKOLw5yQuauoFP&index=7
Hacer el amor, Sonia Erika, Death is a Business, U.S.
https://www.youtube.com/watch?v=DDzxfkqtSzQ
Wurk, Lingua Franca, they/them, Communications Workers of America, Athens, GA
https://www.youtube.com/watch?v=QIxsXzrugUE
Best Take on a Classic (competing for 2 $250 prizes)
Union Spring, Carl Hallberg, he/they, New York, NY
https://www.youtube.com/watch?v=Jq4aKXjVwVI&list=PLYNXppVM7Aavg6ayYS4VKOLw5yQuauoFP&index=1
I Thought I Heard the Captain Say, Finn Ahern, he/him, Ossining, NY
https://www.youtube.com/watch?v=JJkWjqLvwkU&list=PLYNXppVM7Aavg6ayYS4VKOLw5yQuauoFP&index=4
Ain't Gonna Let, Nichel Dunlap Thompson, she/her, Advancing Black Strategists Initiative, Charlotte, NC
https://www.youtube.com/watch?v=ASrRHEhyngs&list=PLYNXppVM7Aavg6ayYS4VKOLw5yQuauoFP&index=3
Staying on Strike, Anita Mathias, she/her, Washington Baltimore News Guild, Local 32035, Washington, DC
https://www.youtube.com/watch?v=vlNqK269mv0&list=PLYNXppVM7Aavg6ayYS4VKOLw5yQuauoFP&index=8
Thanks to the following organizations for sponsoring this conference
American Federation Labor and Congress of Industrial Organizations
American Federation of Teachers
Communications Workers of America
DePaul University Labor Education Center
International Association of Machinists and Aerospace Workers
Kalmanovitz Initiative for Labor and the Working Poor, Georgetown University
Microsearch
Rutgers School of Management and Labor Relations
Service Employees International Union
UMass Labor Center
United Steelworkers
Washington State Labor Education and Research Center
Worker Institute at Cornell University